We work to bring about awareness by providing opportunities to think about road safety, mainly at home and school, supporting KID'S SAFETY CHALLENGE, which is working to eradicate traffic accidents, We are recruiting and awarding traffic safety posters for blind spot experience events and elementary and junior high school students, and conducting educational activities to prevent traffic accidents.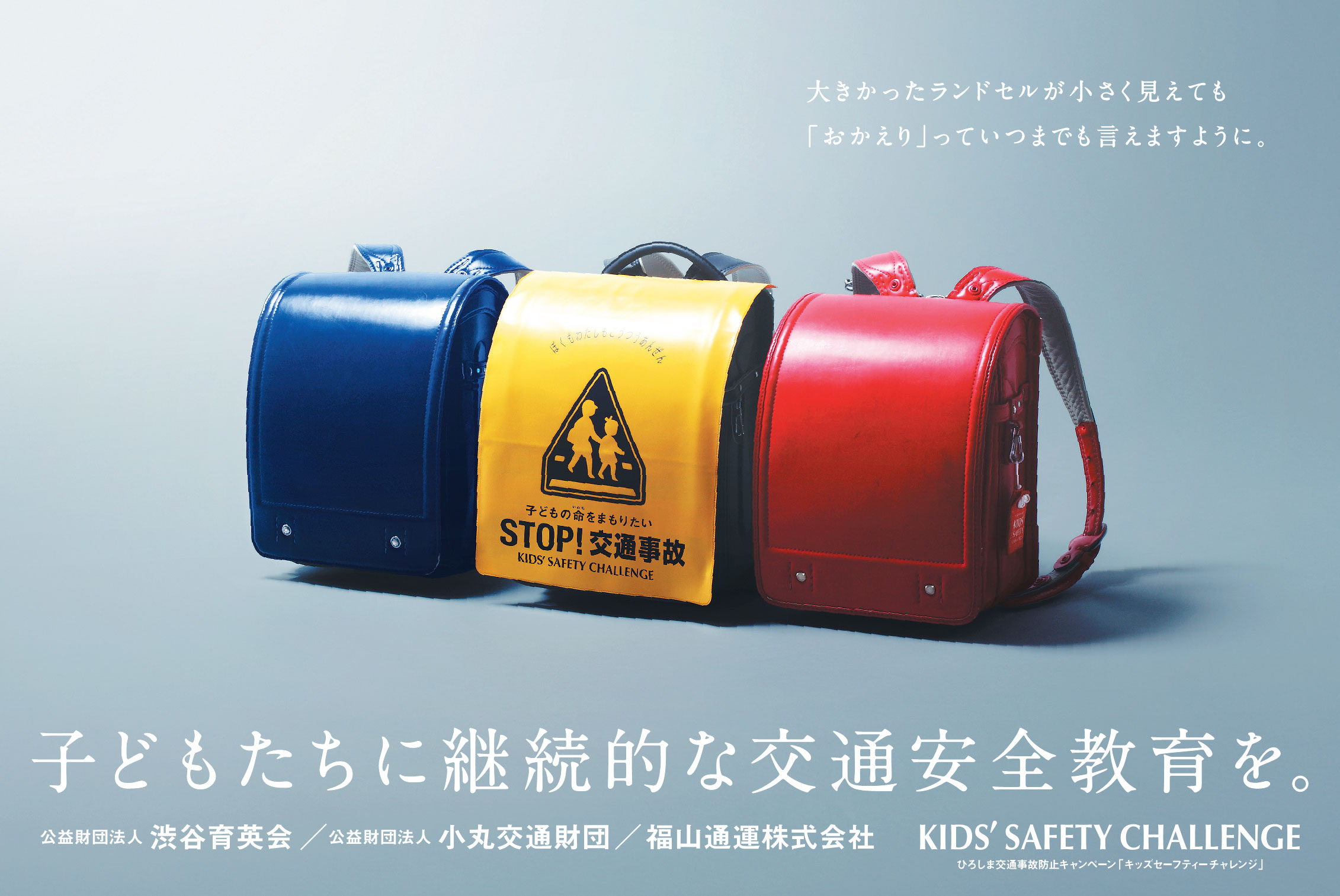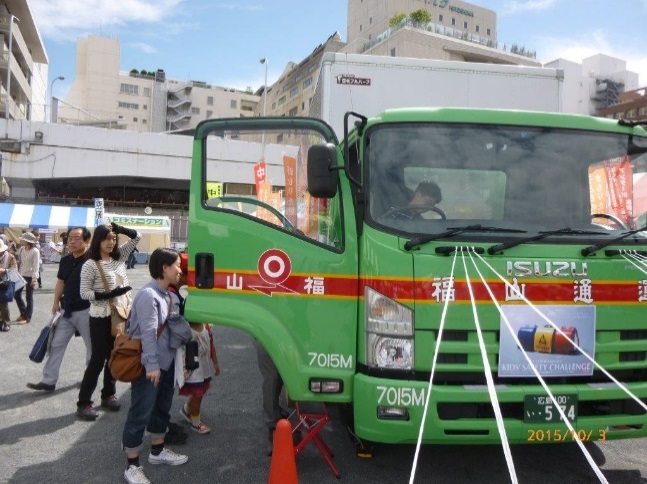 (left)Traffic Safety Advertising
(Right)Parent and child riding a truck and experiencing the blind spot of the vehicle
The Hiroshima University Beijing Research Center has been supporting Chinese university students in the Japanese Composition Speech Contest, which has been held every year in Beijing since 2006. The purpose of this contest is to provide opportunities to announce the achievements of Japanese language learning, cultural exchange between Japan and China, and the development of human resources who can build a bridge of friendship.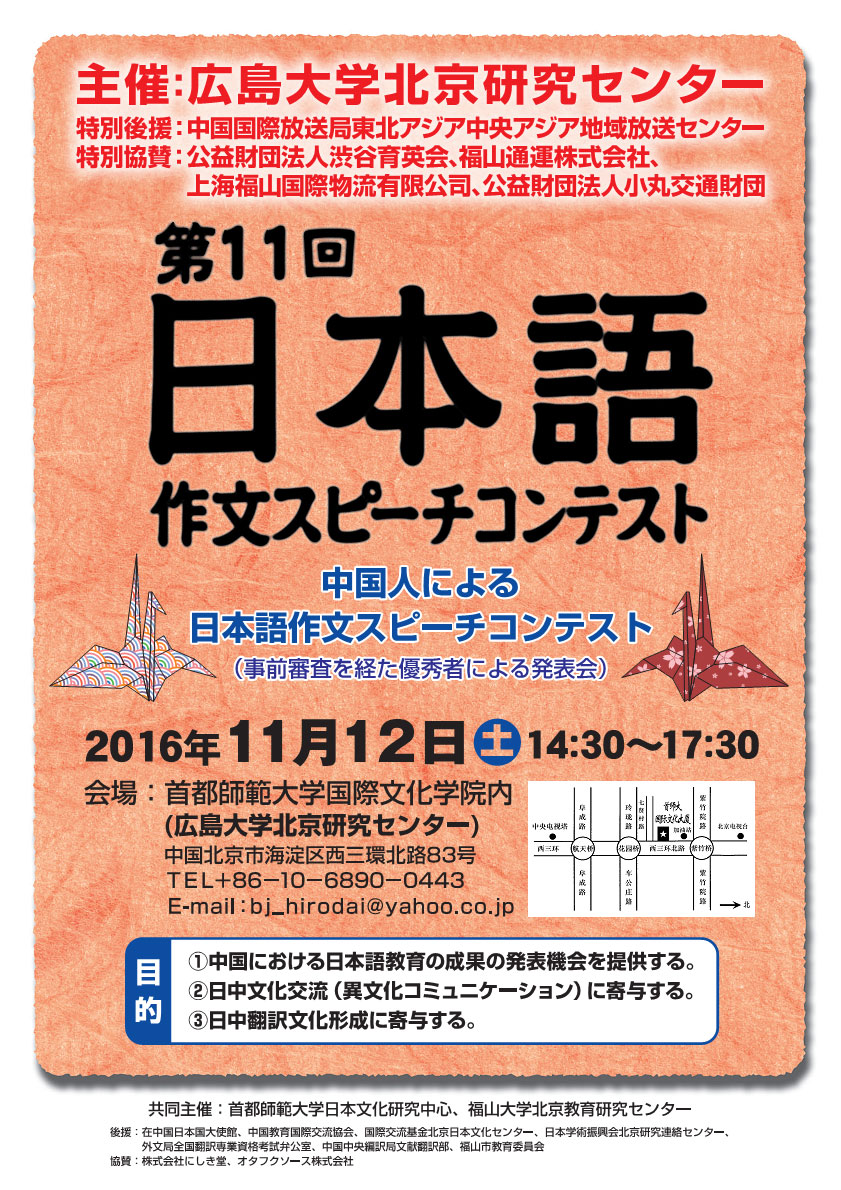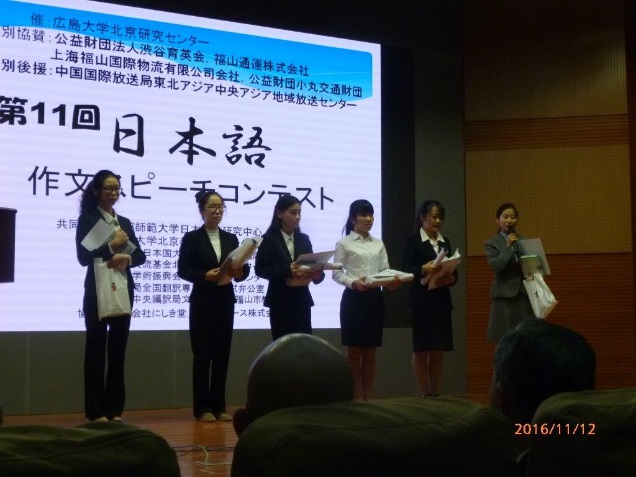 (Left) November 12, 2016. Poster for the 11th Japanese Speech Contest
(Right) November 12, 2016. Appearance of the 11th Japanese Speech Contest